We depend on your prayers, volunteer work and financial donations to sustain our ministries.
Give now
Index of Writings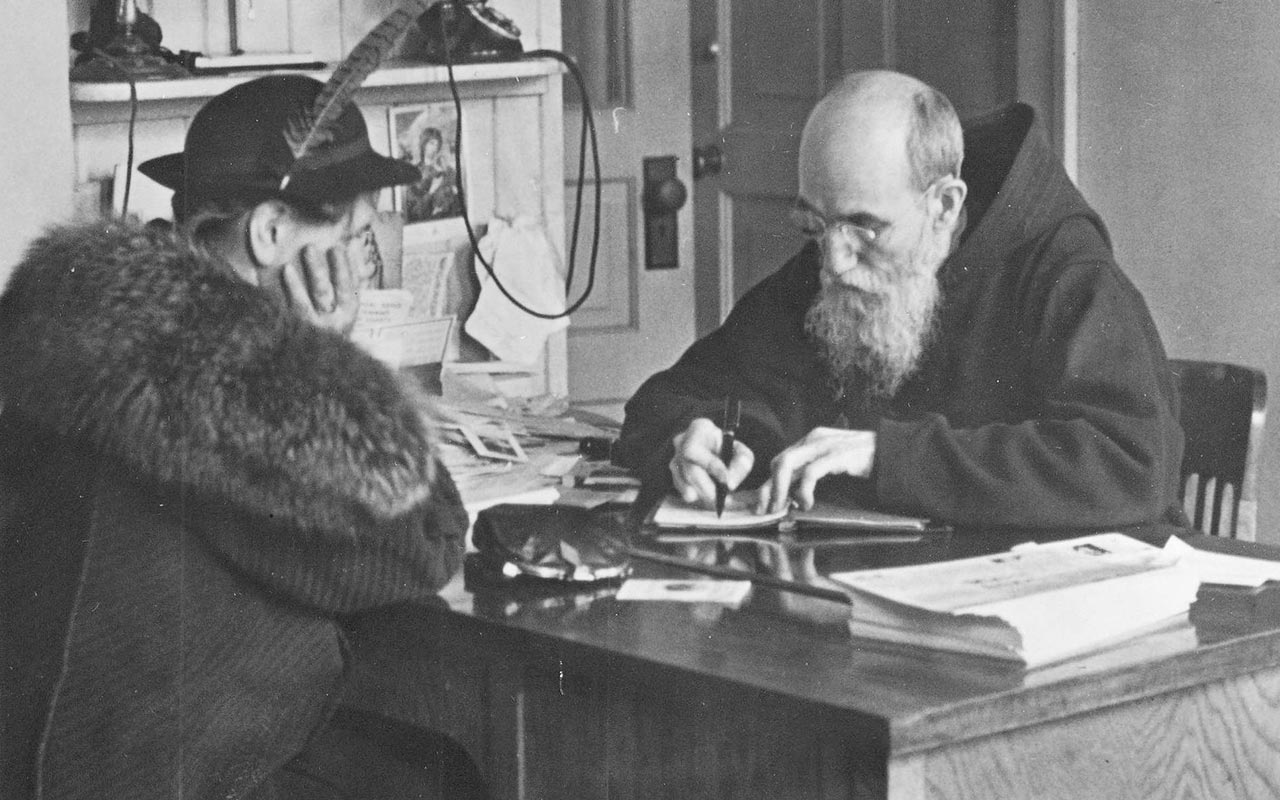 Coming soon: an index of the writings of Blessed Solanus Casey.
Blessed Solanus left behind mulitple volumes of journal entries that document the people he met, ministered to and prayed with and for. Starting in 2019, the Vice-Postulator began to index these writings to provide an overview of the ministry of Blessed Solanus Casey and the great diversity of people he met and served.
Stay up to date with the Solanus Casey Center