We depend on your prayers, volunteer work and financial donations to sustain our ministries.
Give now
Prayer
Submit a Prayer Request
Your prayer intention will be printed and placed at the tomb of Blessed Solanus Casey in Detroit. The friars at St. Bonaventure Monastery will pray for your intention in their daily prayer in the Friars' Chapel. May Blessed Solanus Casey, the Blessed Virgin Mary, and all the angels and saints, intercede for you.
Novena Prayers
In 2021, the Capuchin Friars developed a new novena prayer, based on the words of Blessed Solanus. The Blessed Solanus Casey Novena Prayers can be part of your or your parish's devotion during the Novena and Feast of Blessed Solanus Casey: July 22-30. The Novena Prayers are available in various languages.
View and Download the Novena Prayers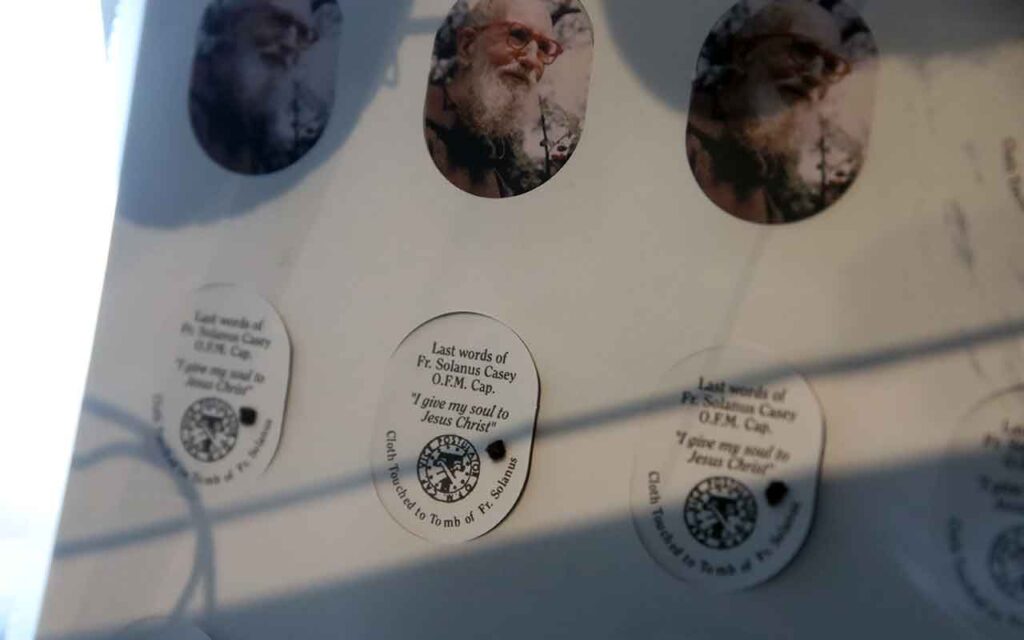 Stay up to date with the Solanus Casey Center