We depend on your prayers, volunteer work and financial donations to sustain our ministries.
Give now
Volunteer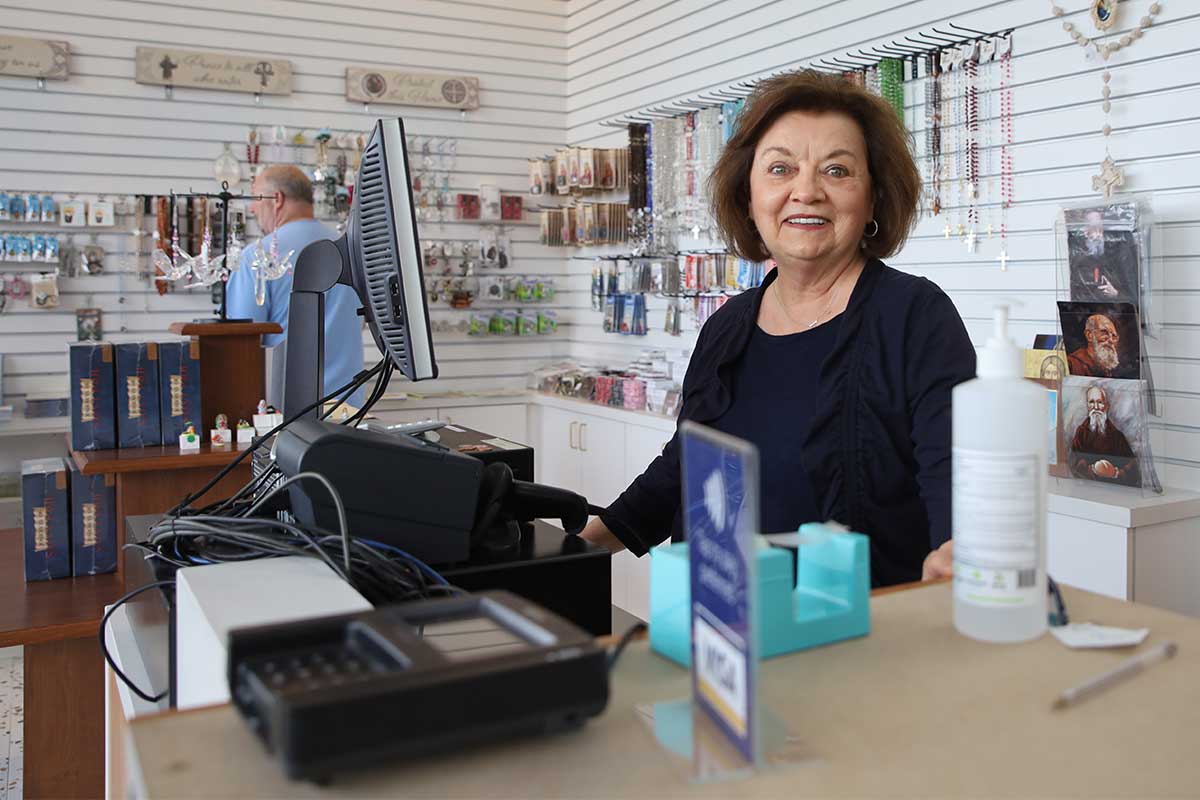 Deepen your devotion to Blessed Solanus and grow as a disciple of Jesus through joyful service alongside the Capuchin friars. The Solanus Casey Center has the following volunteer opportunities:
Gift Shop: Volunteer stocks and arranges gift shop items, acknowledges and greets guests, and provides customer service transactions. Gift Shop operates 7 days a week. Volunteer shifts vary at 4-8 hours per shift.
Docents: Volunteer provides a guided pilgrimage tour of Solanus Casey Center and St. Bonaventure Chapel for visiting groups. An average tour runs 90 minutes.
Hospitality Ministry: Volunteer greets guests, provides helpful information, and serves as contact person during in-house events.
Volunteer Hub
To learn more about current volunteer opportunities, visit our Volunteer Hub.
Stay up to date with the Solanus Casey Center