Cause for Canonization
Blessed Solanus Casey, beatified in 2017, is on the path to sainthood in the Roman Catholic Church. If canonized, Blessed Solanus would be the first American-born priest to become a saint.
Many favors have been reported due to the intercession of Blessed Solanus, both in his lifetime and following his death in 1957. The Vice-Postulator of the Cause for Canonization collects and tracks these favor reports. We invite the public to report any favors received to us.
Report a favor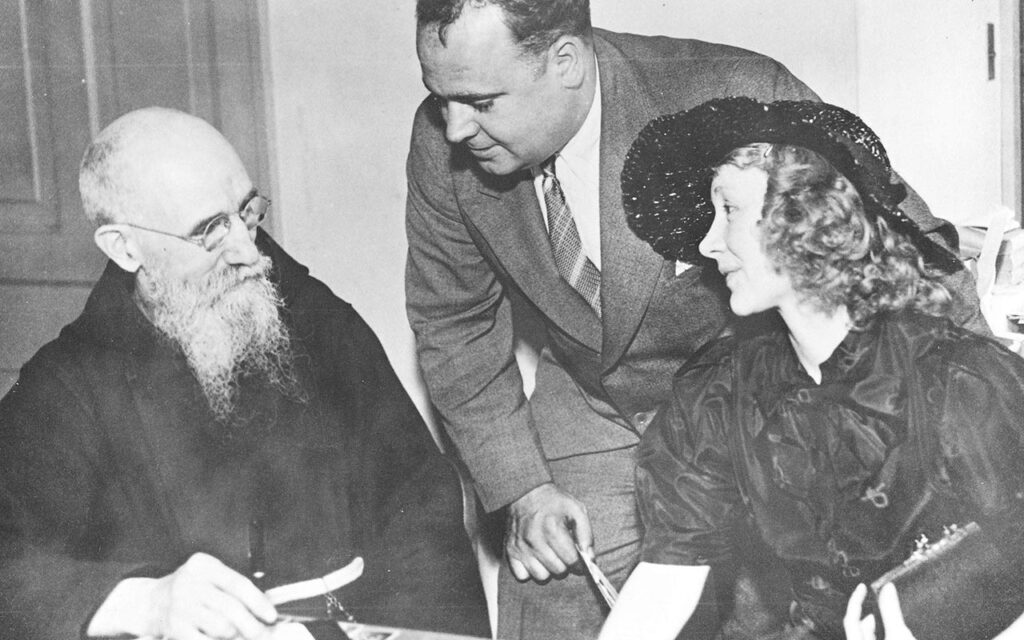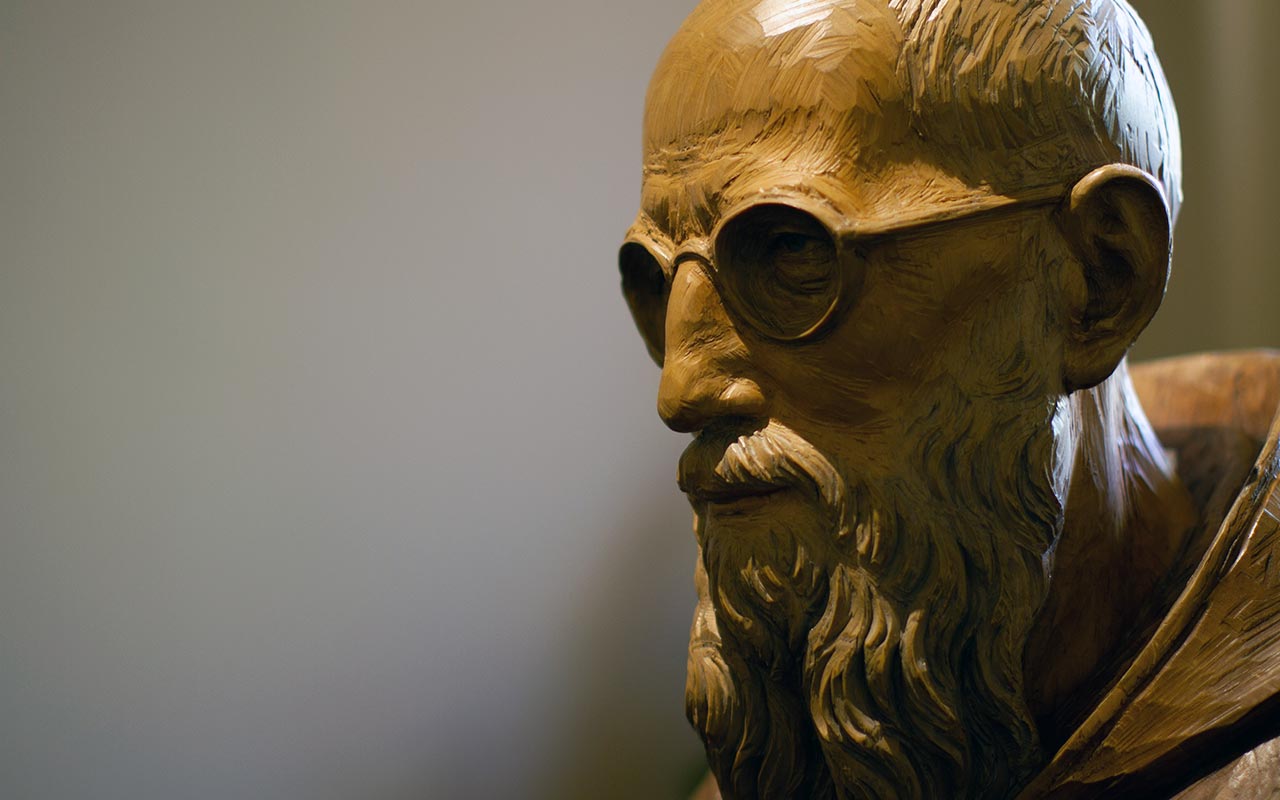 The Father Solanus Guild
In becoming a member of the Father Solanus Guild, you are keeping alive the inspiring memory of Blessed Solanus and bringing knowledge of his exemplary life to others. In addition, you are making possible the archiving of information about his life and work, and providing prayer, support and material assistance to the Vice Postulator for the Cause of Canonization of Blessed Solanus Casey.
Learn More
From the Vice-Postulator of the Cause for Canonization of Blessed Solanus Casey
Recent Blog Posts
September 20, 2023
Blessed Solanus Casey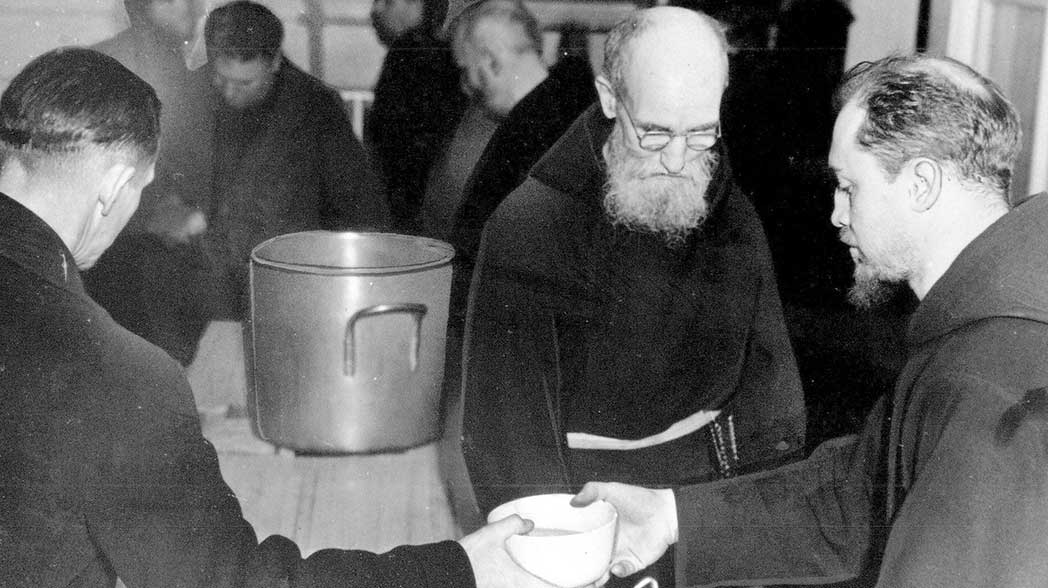 😇 Example of Holiness
There are so many examples of holiness to celebrate and imitate. Solanus through his witness offers a prime example of a life of holiness through his way of doing everyday things in an extraordinary way.
Read More
Upcoming Events
Event Oct 03
Transitus of St. Francis of Assisi
Join us at St. Bonaventure Chapel as we celebrate the Transitus or "crossing over" of our Holy Father Francis of Assisi from his early life to eternal life, presented by the St. Bonaventure Fraternity of the Secular Franciscan Order. This prayer service takes place on the vigil of the Feast of St. Francis and includes music and prayers, and concludes with a distribution of almond cookies.
Details
Event Oct 04
Mass on the Feast of St. Francis
Join us as we celebrate the Feast of our Holy Father Francis, the founder of the Franciscan Order. We will celebrate Mass at 4:30 p.m.
Details
Event Feb 03
First Friday Eucharistic Adoration
Join the Capuchin friars and the wider Catholic community in prayer and adoration of the Most Blessed Sacrament each First Friday of the month from 9:30 a.m. to 4:00 p.m. with noontime benediction.
Details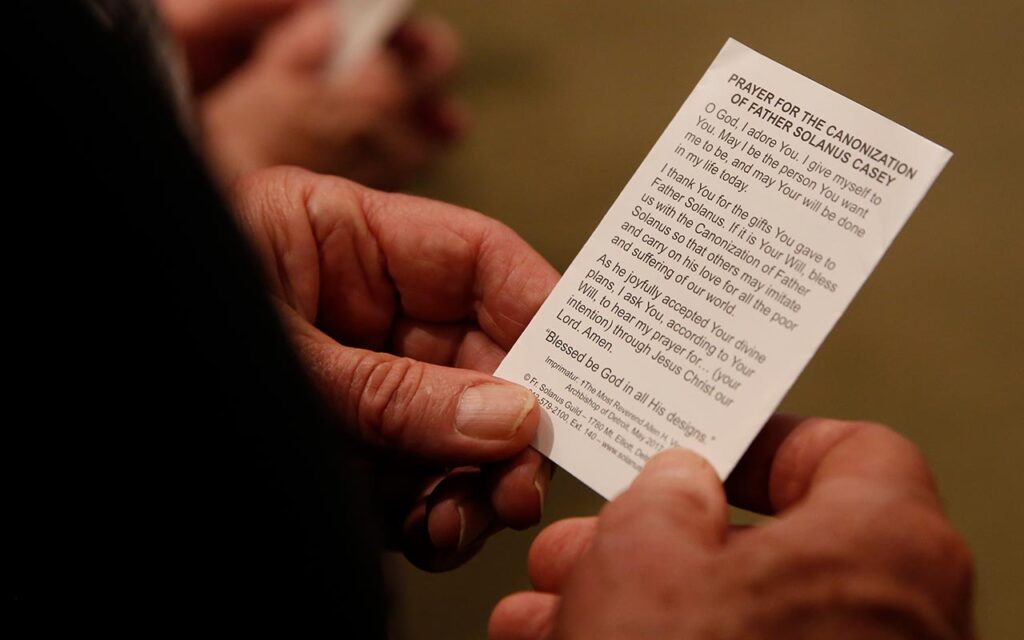 Canonization Prayer
O God, I adore You. I give myself to You. May I be the person You want me to be, and May Your will be done in my life today.
I thank You for the gifts You gave Father Solanus. If it is Your Will, bless us with the Canonization of Father Solanus so that others may imitate and carry on his love for all the poor and suffering of our world.
As he joyfully accepted Your divine plans, I ask You, according to Your Will, to hear my prayer for… (your intention) through Jesus Christ our Lord. Amen.
"Blessed be God in all His Designs."
Imprimatur:
The Most Reverend Allen H. Vigneron, Archbishop of Detroit
May 2017
عربى | Nederlands | English | Filipino | Vlaams | Français | Gaelach | Deutsch
Italiano | 한국인 | Polski | Português | Español | தமிழ் | Tiếng Việt
Interested in becoming a Capuchin?
Capuchins give priority in their ministries to the two loves of St. Francis' life:
Serving our sisters and brothers in challenging circumstances, and preaching the Gospel.
About Capuchin Vocations