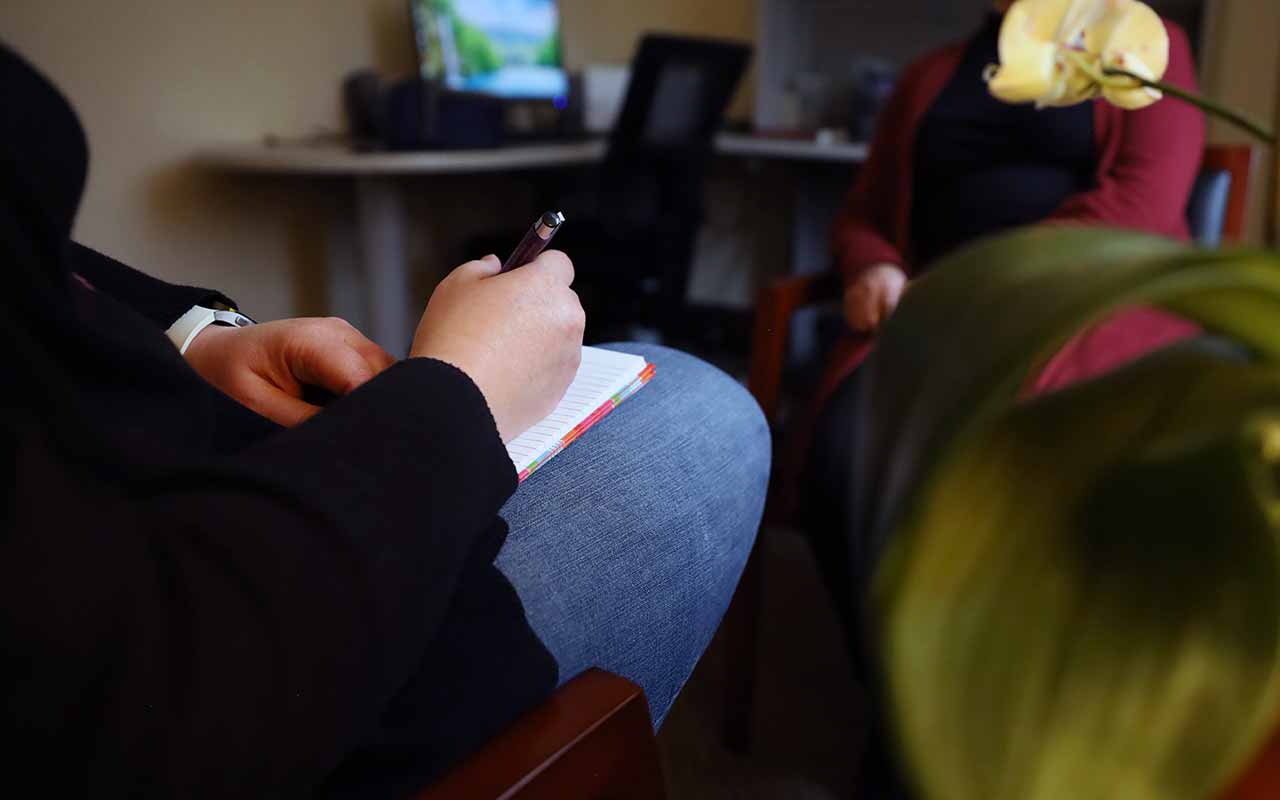 Life comes with unexpected challenges. It can leave us overwhelmed and unsure of how to move forward. Sometimes we need extra support to get back on our feet. The Solanus Casey Center offers counseling services to bring peace and growth to your daily experiences. Whether it's anxiety, grief, or heavy thoughts weighing on your mind, we provide a comfortable, safe space to process and unravel the complexities of life.
Br. Joe Monachino, OFM Cap., MA, LLP and Reilly Chabie, MS, LLP are available to meet with you weekly for a variety of challenges many of us might be facing.
Br. Joe specializes in addictions and anger management and is available by appointment. Call (313) 300-2185.
Reilly specializes in relationship issues and anxiety and is available Wednesdays and Fridays from 9:00 a.m. – 4:00 p.m. with walk-ins welcome. Call (313) 579-2100 ext. 1214 if you wish to schedule an appointment. Reilly also accepts telehealth consultations for those who are unable to make an in-person appointment or visit. Please call to schedule a telehealth visit.